The Reason for the Season
Yes, it is another "Easter Egg Dying" blog entry...but I do think ours is special.
Every year Clayton surprises me with his ability to remember Easter and why we celebrate it. Last year I had tears forming in my eyes when I pulled a freshly dyed egg out of the cup and read what he had written in wax crayon - "Thank you, Jesus."
This year was no different. Oh yes, we did have some fun eggs - like Spongebob and Patrick: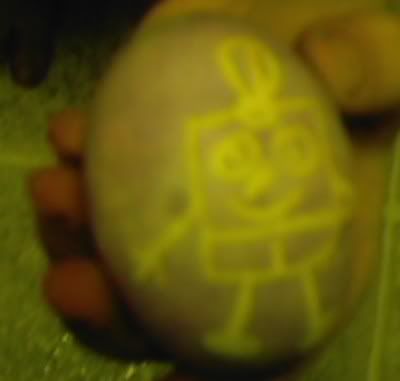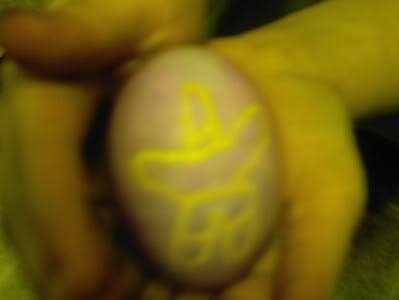 Ronnie decorated his own egg with STICKERS of course :) (And no - I could not get this photo to turn out well no matter WHAT I did)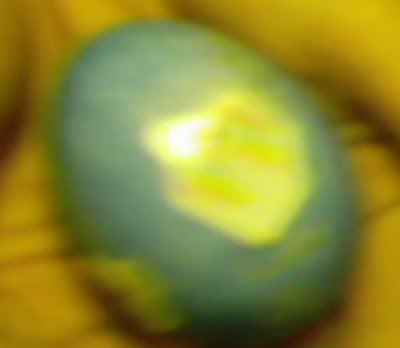 And I even showed my own OCD behavior in creating this egg: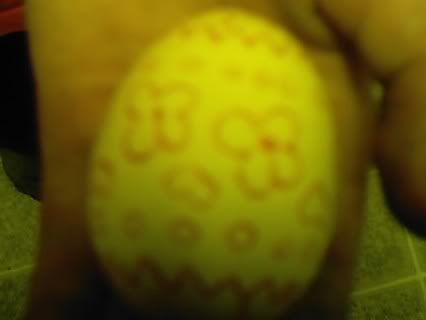 Clayton's eggs, however, well read for yourself.
The first one I pulled out has a cross on it and the words "May we praise the Lord" (he actually wrote perish from John 3:16 but later told me he just got confused for a second on the right word)
The second one I didn't pull out of the cup. Clayton brought it to me and asked if I knew what it was. Thinking we were still on a Spongebob theme I asked if it was Patrick's house. Clayton said - "No mom - look. A tomb, a boulder in the entrance..." Wow - I was just amazed.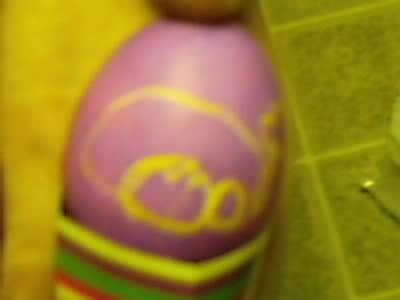 So even though Mom is not a photographer (and I certainly don't have the best digital camera!) I wanted to take a moment and share the special evening we had in the Sawyer household....thanks to a wonderful 10-year old boy who reminded us of the great gift given to us 2,000 years ago.
"For God so loved the world that He gave his one and only son, that whoever believes in Him shall not perish but have eternal life." John 3:16